(NAPSI)—The sales associate at Park Place Lexus in Plano, Tex., remembers clearly the look on the woman's face when she opened the front door. The associate—holding a beautifully wrapped gift box containing a set of keys—visited the woman's house to deliver a shiny, new Lexus.
"Sitting on her driveway was the Lexus decorated with a bright red bow on top, just like the commercials. She was in total shock. She ran to the car and everyone was jumping up and down and screaming. It was a lot of fun playing Santa."
The woman's husband—inspired by the Lexus "December to Remember" ads—arranged for the dealership to deliver the new Lexus to their home after a big family Christmas Eve dinner—and he made sure it was his wife who answered the door when Lexus came knocking.
According to Chris Brunner, the dealership's general manager, they had 28 gift sales last year and expect even more this season, with favorites such as the all-new Lexus ES, which just hit showrooms this fall. (View sidebar.)
Brunner is not alone in anticipating heightened sales over the holidays. According to a recent consumer report, 30 percent of gifts this season will be luxury items, seven percent will be in the automotive category, and December is historically a great month for auto sales.
For the past 19 years, the automaker has launched its iconic "December to Remember" advertising campaign featuring story lines of loved ones receiving the surprise of a lifetime—a new Lexus adorned with a large, festive red bow.
"The 'December to Remember' campaign resonates with people because it taps into everyone's holiday fantasy—the vision of waking up in the morning and finding that dream car in your driveway," said Cooper Erickson, Lexus vice president of marketing. "We hope the ad campaign coupled with the great incentives will inspire people to give a loved one that special gift they can open up 365 days a year."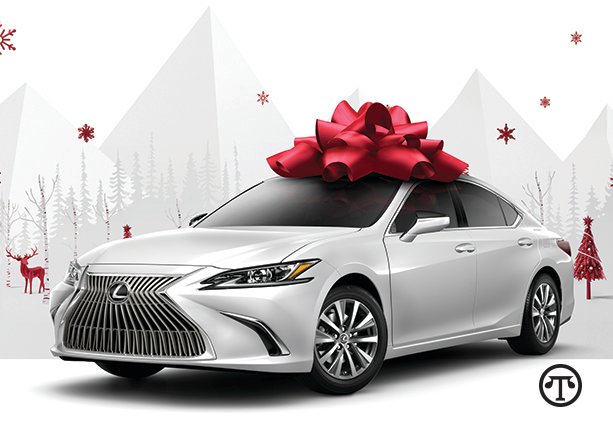 Imagine waking up to find your dream car in your driveway—for many people that's just what happens on the holidays and other great occasions.
Brunner notes that about 10 to 15 percent of their December sales are gift sales. In fact, he has ordered 60 big red bows this year for showroom vehicles and for clients to put on their newly purchased Lexus vehicles to add that special surprise for their loved ones.
This season's television advertisements showcase how the gift of a Lexus during the holidays offers amazing experiences throughout the entire year. All three commercials highlight families making memories with their brand-new Lexus throughout holidays like Easter, the Fourth of July and Halloween, and other special moments such as quinceañeras, back-to-school and high school football season. As in year's past, each spot wraps with a family receiving the gift of a Lexus.
"The 'December to Remember' ads are definitely the most talked-about Lexus ads here at the dealership," Brunner said. "Clients are always looking for great ways to surprise someone during the holidays, and I truly believe those ads inspire people."

A Product of Mastery
The 2019 Lexus ES luxury sedan is the latest from the automaker and has been described as a "product of mastery." This redesigned model of the brand's best-selling sedan has bolder, more aggressive styling and performance, and offers options that are gifts in their own right.
Amazon Alexa
With Amazon Alexa integration, the new ES allows for home-to-car and car-to-home access. You can start the engine remotely and set the climate control with a smartwatch or smartphone, or start a favorite podcast in the kitchen and finish it on the drive to work. The mobile app can even be used to help find the vehicle's location.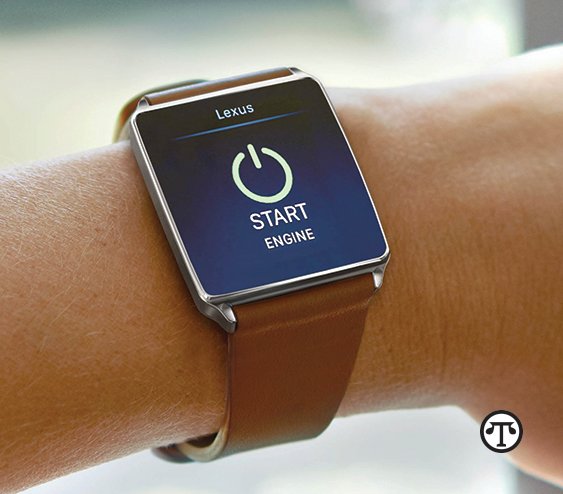 Apple CarPlay®
With new Apple CarPlay® compatibility, drivers can access the same familiar interface from their iPhones® through the dash's available 12.3-inch multimedia display, the largest in its class.
Mark Levinson® PurePlay Sound System
The most advanced soundstage technology available in a Lexus, this system features an amazing 17 speakers, including those placed higher within the cabin to reduce reflections and create tonal synergy and nuances not found in any other vehicle.